Join the Parent Consultant Network
The Parent Consultant Network (PCN) is a group of informed and supported parent experts. The PCN embodies the idea that parents are experts and utilizes the collective wisdom of parents "who have been there" to support the improvement of inclusive special education. When parents are equal partners in decision-making and change, successful and effective education for ALL students is possible!
Every member of the PCN is the parent of a child who receives special education services and is committed to inclusive education for ALL children. Parent Consultants are trained and supported by PEAC as well as the expertise of professional consultants who are dedicated to uplifting the voice of parents.
Parent Consultants provide several services to the community, including:
individual support to parents and families, including:
– discussing specific issues via email and phone
– helping parents prepare for IEP meetings
– attending IEP meetings to take notes, help stay on task, etc.*
– connecting families with the resources they need.
trainings and workshops on important topics in inclusion.
training and technical assistance to schools and teachers.
sharing their stories with future teachers in university classrooms.
Please note that PEAC Parent Consultants are NOT legal advocates or attorneys. Rather, they are parent mentors who can help support the collaborative process in IEP meetings free of charge. Parent consultants may request reimbursement of mileage and tolls. If parents feel they need the support of a professional advocate or an attorney, PEAC can recommend qualified individuals.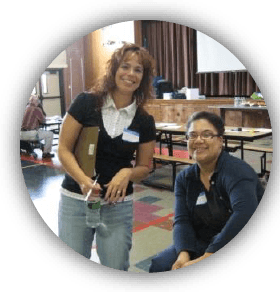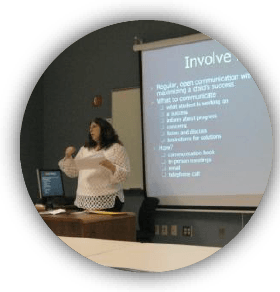 **Note that new PCN Member trainings are currently on hold.
For Parents or Professionals: