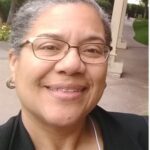 Linda Carmona-Bell, M.A.,
Linda Carmona-Bell has worked as a computer programmer before entering the field of education. She has experience in bicultural education, educational technologies, computer science, assistive technologies and career and technical education. Her fourth child brought her into the world of special education services and the Linda has been a member of the PA's SpecialQuest Leadership Team, the State Interagency passion to assist others in identifying and valuing the lives of people with different abilities. Coordinating Council, co-chair of the Bucks County Right to Education Task Force, and numerous other organizations. She has assisted families, school district administrators and community leaders in effective collaboration for successful inclusive classrooms.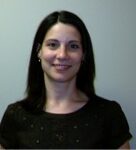 Mary Beth Morgan works as an Independent Living Specialist at Liberty Resources Inc. with the focus of Youth and Young Adult Transition. This role contributes to the theme that PEAC practices by making sure that youth/young adults with different abilities have their needs met in a way that works for them. She also provides resources to parents and teachers to promote this theme as well. Mary Beth has been the Youth Statewide Coordinator for Region 7 that includes Berks, Bucks, Chester, Delaware, Montgomery and Philadelphia counties. She is an Independent Living Specialist who enforces the LRI 5 CORE services: Information and Referral, Peer Support, Skills Training, Advocacy, and Transition. Mary Beth has developed Mentoring/Transitioning/Voices (MTV), a program at the Philadelphia CIL directed toward helping students and young adults with disabilities learn  independence, and making your own choice.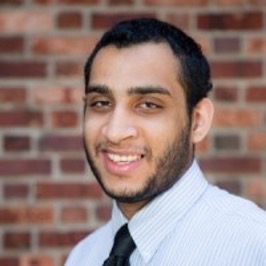 William is a Transition Consultant for transition consultant, LLC, a title broker service coordinator and a family advisor for Hune. He has been a youth leadership advisor coordinator for the ARC of Philadelphia,  a legislative advocate and much, much more. He is on the board of PA APSE and volunteers with the PA Rehab council. His energy and zest to support those who need support is unmet.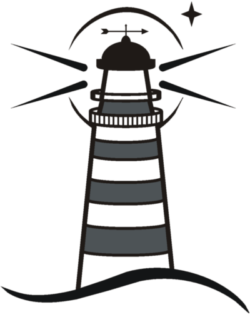 Mr. Dominic DeFino joined PEAC in 2021. He works in medical sales full-time and has a son with a disability.  He is involved with Parent to Parent as a parent supporter and is looking to help PEAC in any way he can!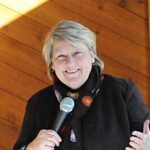 Darcy is an educator, parent and advocate on behalf of people who are societally devalued. She is an international consultant and has traveled to many different countries to advocate for full meaningful inclusive lifestyles for marginalized people.
 The focus of Darcy's work is to encourage attitudes and structures, which promote social value and inclusion for people who have disabilities and other people who have been devalued and excluded. Darcy's passion is to help create inclusive communities: communities where we are all welcome and where we can each use our gifts for the good of one another.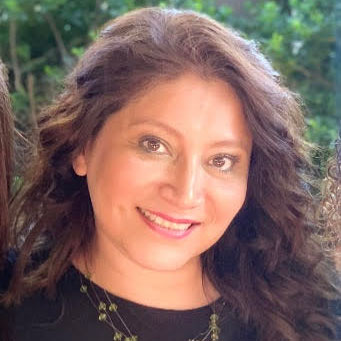 Elizabeth Hemmings became passionate about special education when her daughter was born (23 years ago) with Down syndrome.  She had to advocate for her and then started to help other families with a strong focus on the Hispanic community.  She helped families navigate and understand special education and their children's rights. She remains active in supporting and guiding families in schools and the community setting.  She began a support group in Berks county called SPELL-Supporting Parents of Exceptional Learners for Life. It is presented in Spanish and English. Elizabeth's background is in accounting but as you can see life has twists. Elizabeth is and was involved in many community organizations such as co-chair of the Local Right to Education Task Force, Gaskin Advisory Panel, interpretation services, Parent to Parent, CASSP and many others. She is a proud mother of 5 children and a dog with very active schedules. 2 of which have graduated from Villanova and LaSalle University and her 23-year-old is working on building her own catering services.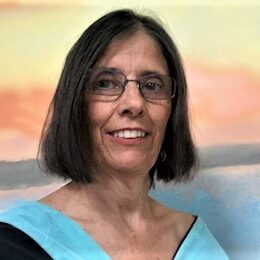 Dr. Marianne Infante, M.Ed., OTD,
Dr. Marianne Infante, M.Ed., OTD, as an experienced occupational therapist and health educator, has been a longtime advocate for trauma-informed care, health, and inclusion. She worked at the forefront of integrating students from Pennhurst into the community at the start of the education of all in the 1980's. She has experience collaborating to empower partnering schools in PA and CA and individuals using individualized evidence-based strategies to promote inclusion of children of all ages. In her passion for successful inclusion, she collaborates with practical ideas and facilitates using the steps necessary to solve implementation barriers in including students in an educational setting. She is on the PA Health Improvement Task Force. Marianne has her Certification for Inclusion Educational Specialist.  She is also Board Member to Healthy Community Lifespaces Board Certification for Inclusion Educational Specialist.  
She is a parent of three grown adult children, two, were involved in special education. She has 6 young  grandchildren.  
Dr. Ann Marie Licata is a faculty member of Millersville University and is the Director of the Pennsylvania Inclusive Higher Education Consortium located at Millersville University. She has built a community of 29 colleges and universities in Pennsylvania that align with authentic inclusion for students with intellectual disabilities.
 Ann Marie has a background in educational administration and human development, and a breadth of experiences in public and private school, as well as higher education and state level non-profit leadership. Ann Marie's research interest include leadership, advocacy, disability studies, leadership, and teaching online which fuel her professional efforts. She has successfully presented her research at state, national, and international levels. Inspired by her loving family, she is proud to be mom to six amazing individuals ranging in age from 27 to 12. All of her kids, including the two who have Down Syndrome, plan to go to college or university.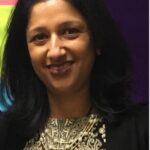 Nithya  is an avid advocate for her son and other children and adults with disabilities  in the schools and community. She is currently mentoring other families with younger children especially from Indian origin. She is a former graduate of Leadership Education in Neurodevelopmental Disabilities (LEND) which is funded by the Maternal and Child Health Bureau at the Cincinnati Children's Hospital Medical Center. She is also a former Family Support Specialist at the University of Cincinnati Center for Excellence in Developmental Disabilities (UCEDD) at the Cincinnati Children's Hospital. She also helped start a support group for other Asian parents in Cincinnati, Ohio and actively helps families connect with resources on the Think College Facebook group.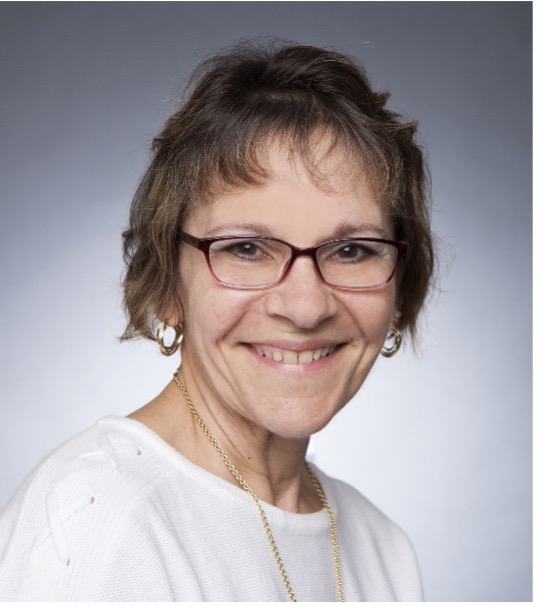 Diane Perry is one of the founding members of PEAC. Her vision for successful inclusion has positively impacted a plethora of lives. She has single-handedly brought many family members to become fierce advocates for their children. Diane has twenty years of education, advocacy and family leadership under her belt. She is the Eastern Region Parent Advisor for the PEAL Center in Philadelphia. In addition to her work at PEAL, Diane serves as on the State Special Education Advisory Panel.
Diane's son David received special education services; he is currently attending college, working part time, and being mentored with Self Advocates United as 1(SAU1).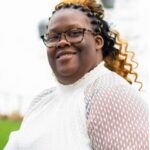 Tamia Pettus
PEAC Administrative Assistant
Tamia Pettus is PEAC's new Administrative Assistant.  She has been a part of PEAC, starting as a client, then becoming a Parent Consultant and now as our Administrative Assistant since 2016.  Ms. Pettus has been on this journey trying to help change the world for her son and so many other children and adults with special needs.  With the help of PEAC, Ms. Pettus learned to pay it forward by advocating for the special needs community.

Melissa Ann Suarez Sharpless
Melissa Ann Suarez Sharpless is married and mother of exceptional boys who live in Philadelphia. She transitioned from a 20+ year profession as an RN with a Masters (MSN) in leadership and administration and multiple national certifications and honor societies.  The pandemic accelerated many problems with her children's right to education. Realizing she was not alone she engaged in advocacy organizations, systems change, met with politicians, attended conferences, webinars, was a guest speaker at a symposium and continues to gain knowledge and help parents.  Melissa feels strongly in the empowerment of parents and their undeniable strength; that together we will continue to change the world starting with our children. 
APPLY TO BE ON THE BOARD
PEAC is constantly looking for dedicated parents and professional to be part of our team.